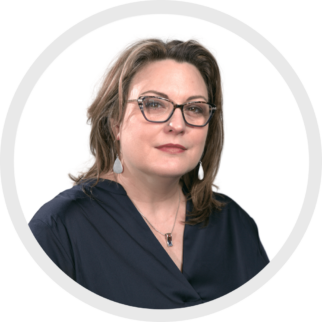 Josette Wynne, MSW, LGSW
Even before we take our first breath, we have been hardwired for connection with others. Through these connections we learn about ourselves, others and our world. Sometimes, through no fault of our own, safe connections and acceptance have been missing in our lives due to neurodivergence, abuse or neglect. We may walk through life feeling like outsiders struggling to understand the world and ourselves and to finally feel that we are "good enough."
In therapy, I work to provide a safe place where you can take your mask off and be authentically yourself. I offer collaborative, nonjudgmental guidance and support while exploring your personal strengths and challenges. I use humor and empathy to work with you in your personal healing and growth in areas where you feel broken or stuck. Our goal is to tend to the life wounds and false beliefs that hinder us from our fullest potential and a meaningful life.
I work with individuals 16 and older in their concerns related to trauma, depression, anxiety, shame, attachment issues, LGBTQIA, Autism Spectrum Disorder and ADHD. I identify as a neurodiverse-affirming queer female and as a parent to two neurodiverse children, have experienced the related difficulties with systems, developmental and emotional struggles over the last 20 years. I am especially passionate about providing neurodiverse affirming support to autistic adults who find challenges in navigating the neurotypical world and its prevalent ableism.
I am formally trained in Level two EMDR to address trauma at a neurological level. I also use a blend of evidence-based models, including Cognitive Behavioral therapy (CBT), Dialectical Behavior therapy (DBT), Attachment Theory, and other modalities. I look forward to working with you!
Note: she sees Adolescents 16+ and adults
Location(s) of Practice: Roseville or Golden Valley
Visit Types: In-person and Telehealth
Accepting New Clients: Yes
Josette will see clients at our Roseville and Golden Valley offices or telehealth. To schedule with Josette as a new client, please call (763) 575-8086 ext 1 or email her at josette@vandacounseling.com. Existing clients may use our online scheduling portal via the button link below.