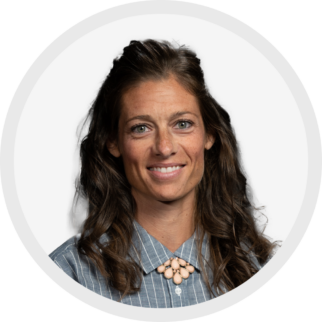 Erin Dudek MA
Sees Individuals 16 and older, Couples, and Families
Erin enjoys working with individuals ages 16 and older, from all walks of life. She dedicates her work to helping individuals navigate through major life transitions and issues including anxiety, eating disorders, depression, relational conflict, complex trauma, parenting challenges, grief and loss, couples/marital concerns, body image concerns, and personal growth and individual identity development. Practicing from a multiculturally-informed framework, her competencies include working with diverse populations, sexual orientation and gender identity.
Erin approaches therapy from a client-centered, humanistic framework, that includes but not limited to, treatment modalities rooted in narrative, existential, and feministic therapies. She integrates Ecotherapy (nature therapy) into her practice which helps facilitate an environment for clients to embrace unpleasant, distressing memories or experiences in a non-discriminative landscape. She believes that every person has a story which makes them unique; every person has their own way of interpreting and coping with their life experiences; each individual has the capability to live to their full potential; and every human deserves the opportunity to experience happiness and fulfillment.
"My goal is to facilitate a therapeutic process through a genuine, empathetic, and understanding stance that supports the client in becoming self-aware, empowered and encouraged in attaining a fulfilled life while allowing them to unveil their deepest vulnerabilities to help them move through past/present guilt, shame, and fear."
To schedule with Erin as a new client, please call: (763) 575-8086 ext 1. Existing clients please reach out to Erin directly for scheduling changes.
Location(s) of Practice: Telehealth
Visit Types: Telehealth only
Accepting New Clients: ​No
Erin does keep a waitlist. To be added to Erin's waitlist, please email at erin@vandacounseling.com.