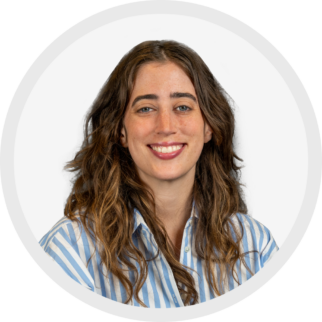 Roxanne Threlfall MSW, LGSW
Sees Adults, Adolescents (13-18 Years), Couples, and Families
Roxanne (she/her/hers) is a Licensed Graduate Social Worker who recently graduated from the University of Wisconsin-Madison with her Masters in Social Work. She has experience in non-profit social work and community-based mental health therapy.
Roxanne prides herself on being an active listener and a gentle spirit that is open to working with clients going through struggles. Life can be difficult to navigate and sometimes it's made a little easier when you have someone to talk to. Her goal is to work with clients on identifying areas they would like to work on and go from there. She sees therapy as a journey to help make positive changes in one's life and that it is one day at a time.
She enjoys working with both individuals and couples on a wide variety of topics. She has a history of working in sexual health and working with the LGBTQI+ population and those who are living with HIV. Her interests are helping persons living with serious medical conditions, experiencing anxiety and depression, and those working through major life transitions.
Outside of therapy, Roxanne enjoys spending time with her cats, gardening, and taking in nature.
Roxanne is currently taking appointments through telehealth during the COVID-19 pandemic. She currently has evening availability. To schedule with Roxanne as a new client, please call: (763) 575-8086 ext 1. Existing clients may use our online scheduling portal via the button link below.
Location(s) of Practice: Telehealth
Visit Types: Telehealth Only
Accepting New Clients: ​No
Roxanne does not keep a waitlist.