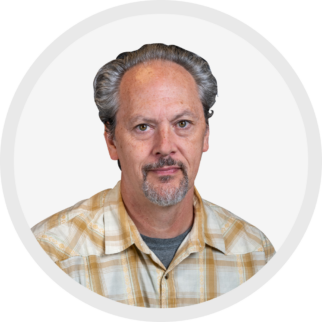 James Benda MA, LMFT
Sees Adults, Couples, and Families
James originally wanted to become a therapist to help couples and families create harmonious, mutually-rewarding relationships. Although he still enjoys working with couples and families, his clinical niche has shifted more toward helping those with trauma, complex trauma and dissociative disorders. James works primarily with adults unless children or teens come for family sessions, or teens are coming individually based on having dissociative symptoms as the result of trauma.
A curious, easy-going, and compassionate person, James enjoys and has experience working with a wide variety of people from a wide variety of cultural backgrounds. He's received advanced training in EMDR (Eye Movement Desensitization and Reprocessing) from Master-level therapists in Complex Trauma & Dissociative Personality Structure and Early Trauma and Neglect. His client-centered approach makes use of the Adaptive Information Processing model, Structural Dissociation theory, Ego State therapy, Attachment theory and recent research in Neurobiology in order to effectively assess and treat clients with sensitivity and respect for their values and needs.
James' goal in all of his work is to help to resolve issues that complicate adaptive functioning for his clients, so that they can emerge from therapy feeling restored to their right path in leading connected, fulfilling lives.
James sees clients at our Golden Valley Clinic. To schedule with James as a new client, please call (763) 575-8086 ext 1. Existing clients may use our online scheduling portal via the button link below.
Location(s) of Practice: Golden Valley
Visit Types: In-person and Telehealth
Accepting New Clients: ​No
James does keep a waitlist.
To be added to James waitlist, please email at james@vandacounseling.com.