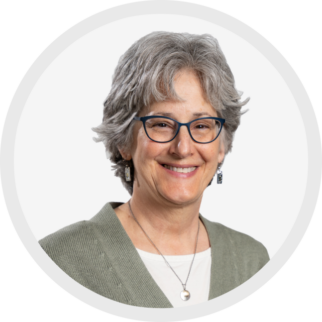 Teresa Saracino MSW, LICSW
Sees Adults
When someone makes the decision to enter therapy, this can be for any number reasons – anxiety, depression, loss, life transitions, health challenges for themselves or a family member, relationship and job stressors, etc.. My approach to the work begins in supporting each person in developing a nonjudgmental awareness and curiosity about their own inner landscape and the patterns learned early in life that can contribute to "tripping over the same piece of the rug." This exploration can result in an increased ability to create lasting emotional and behavioral changes.
My clinical practice is grounded in a number of theoretical frameworks including attachment theory, cognitive-behavioral therapy, psychodynamic and relational theories and emerging neuroscience research about the brain and how childhood and family experiences, including trauma, affects the brain and becomes the blueprint for subsequent relationships throughout our lives. In 2021 I completed training in The Adaptive Internal Relational Network Model (AIR), a neuroscience-based trauma training developed in part to assist people in building the ability to discern, challenge and change long conditioned emotional patterns and coping strategies that no longer serve them.
I have over 25 years of clinical practice providing individual therapy to adults, and a limited couples therapy practice. I value and believe in a strengths based, resiliency forward approach, believing we all have the ability to heal and thrive. For anyone interested in working with me I will do a brief phone consultation to learn a little about what you're hoping to work on in therapy and to give you an opportunity to ask any questions you might have about my practice. I am available for telehealth appointments and a limited amount of face to face sessions.
Location(s) of Practice: Golden Valley
Visit Types: Telehealth
Accepting New Clients: YES.
Teresa does keep a waitlist. To be added to Teresa's waitlist, please email at teresa@vandacounseling.com.