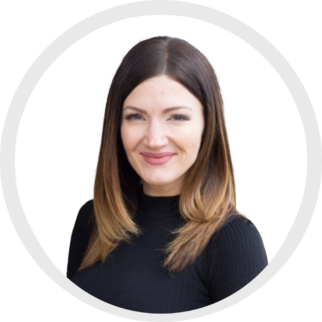 Becky Gerbig MSW, LICSW, Owner, Clinical Director
Sees Adults, Adolescents (13-18 Years), and Couples
Rebecca Gerbig, MSW, LICSW is co-owner of Vanda Counseling and Psychological Services, and is a Licensed Independent Clinical Social Worker. She has particular interest and extensive experience in helping adult patients heal from eating disorders, preparing for and adjusting to bariatric surgery, trauma/traumatic experiences, dissociative disorders, and the residual effects of chronic childhood toxic stress.
Her approach to therapy is patient-centered, trauma-informed, and relationally oriented. She incorporates a variety of therapeutic modalities within treatment planning for each patient she partners with. Specifically, Becky is certified in Eye Movement Desensitization and Reprocessing Therapy (EMDR), which combines different elements of many effective therapies to maximize treatment effects and reduce the intensity of traumatic images. She is also certified in the Adaptive Internal Relational Network model of therapy, which is based on compassionate, competency based relational interventions for complex, developmental trauma and dissociation. Therapy is focused on strengthening multi-directional attention in order to manage neuro-dissociative states, regulate emotionally and physically, reduce PTSD symptoms and build compassionate relationships. Additionally, Becky is trained in Embodied Recovery for Eating Disorders (ERED), a trauma-informed, relationally oriented, and neurobiologically supported approach to the treatment of eating disorders that weaves modalities and interventions based on the latest research in trauma, interpersonal neurobiology, and child development. She has also been trained in polyvagal interventions for nervous system regulation.
Becky holds an undergraduate degree in social work from The College of Saint Benedict, and a master's degree in clinical social work from the University of Saint Thomas and The College of Saint Catherine.
Becky sees clients in Golden Valley on Mondays and Tuesdays, and in Rogers on Wednesdays.
Location(s) of Practice: Golden Valley
Visit Types: In-person and Telehealth
Accepting New Clients: No
Becky does not keep a waitlist.