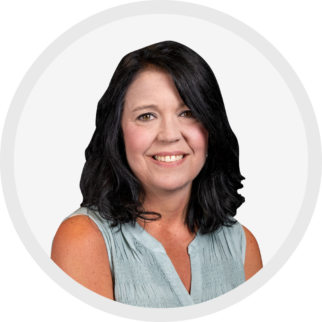 Darla Dammen MA, LP
Sees Adults, Children (10-12 Years), Adolescents (13-18 Years), and Families
Darla is a Master's Level Licensed Psychologist. She holds a Master's Degree in Counseling Psychology from St. Mary's University of Minnesota. She specializes in working with children (age 10 and up), adolescents and families, but enjoys providing individual services to adults, as well.
She has a great deal of experience treating individuals with anxiety, depression, behavioral challenges, adjustment issues, relationship difficulties and life transitions. Darla's approach to therapy is person-centered, as she works to tailor her engagement and style to the unique individual needs of each client. She often employs cognitive-behavioral techniques and solution-focused strategies, as well as expression and interaction through play, especially with younger clients.
Darla has 20 years of experience providing mental health services in a variety of settings, including community corrections, day treatment and the school setting. She has been providing services with Vanda Counseling since 2016. In her free time, she enjoys spending time with her children, family and friends, being outdoors, gardening, crafting, reading and watching movies.
Location(s) of Practice: Rogers
Visit Types: In-person and Telehealth
Accepting New Clients: No
Darla does not keep a waitlist.