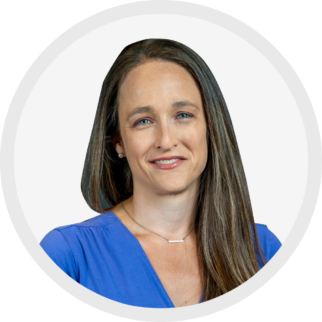 Abby Kelley MSW, LICSW
Abby has been working in the mental health field for almost 20 years in various settings such as inpatient treatment centers, outpatient clinics and primary care clinics. She enjoys partnering with clients to help reach their goals and lessen the symptoms that bring them to therapy. Abby believes that she plays the role of co-pilot in therapy while the client gets to make final decisions and pilot where therapy goes. She sees teens and adults, and younger kids as well depending on ability to benefit from/engage in telehealth.
Abby has training in CBT, DBT, IFS and trauma interventions and pulls from all of these to best meet the need of the client. She has experience working with trauma, grief, anxiety, depression and family of origin issues, along with many other diagnoses and issues. She looks to be collaborative with her clients to determine what type of therapy works best for them, as she believes there is no one perfect way to reach goals. She approaches therapy from a non judgmental space while using humor and a direct yet laid-back approach to create a positive therapeutic relationship. She welcomes people of from all walks of life into therapy.
Locations: Currently telehealth
Availability: limited openings
Waitlist: Accepting clients for waitlist